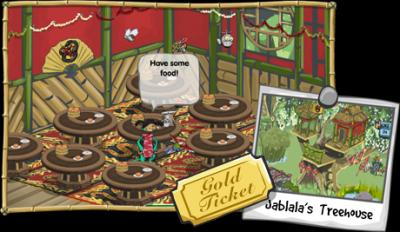 Jablala is ready to celebrate the Lunar New Year with a festive meal in her EPIC treehous. Jablala has the MOST FESTIVE treehouses on MiniMonos and is grabbing a Golden Ticket for her awesome decorating!
Lillybubb and ColaX have also been rewarded with one Gold Ticket each for decking out their treehouses for the Lunar New Year.
Great job decorating, monkeys!