There was a golden scarab put to the test last week to find the very sneaky Golden Scarab on MiniMonos in 6 different rooms.
After hours of seeking, lots of monkeys sent in their triumphant pictures with the Golden Scarab! All of our Super Scarab Seekers were placed in a draw to win an EXCLUSIVE Golden Scarab T-shirt to wear in the real world!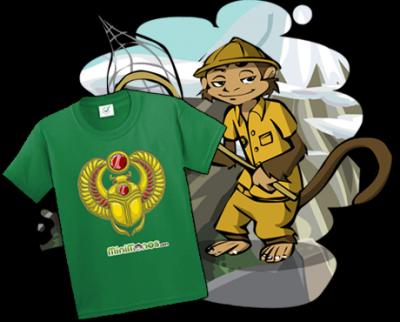 The following SUPER seekers will be sent a REAL MiniMonos Golden Scarab T-Shirt: Tipski, Dynamo12, Lukata, and Girlygirlygal!
Well done to everymonkey who found the Golden Scarab – we hope you enjoyed the Hunt!
PS: The runners up received a special t-shirt in-world, so check your closet if you entered but didn't win a real t-shirt!