The MiniMonos team are excited to announce today, the February 2013 MaxiMonkey team!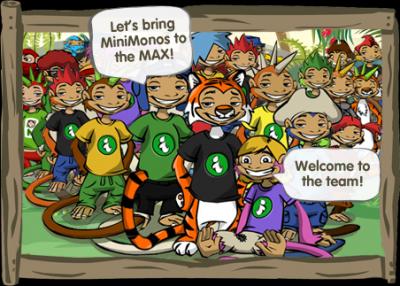 The following monkeys have made the MaxiMonkey team because they are super-active on MiniMonos, are really positive, helpful and always making friends with new monkeys!
Congratulations to all returning and new MaxiMonkeys! – Woohoo! I'm a MaxiMonkey! Thanks MiniMonos team! – See you monkeys on the island!
Please be patient while we load up all of your accounts with xPowers, Shells, and MaxiMonkey t-shirts… it's going to take us a couple days! 🙂
If you didn't make the MaxiMonkey team this month, don't worry! Keep being active and helpful on MiniMonos and keep applying! Learn more about the MaxiMonkey program here.
Congrats to all the people who are MaxiMonkeys this month!