Bananatastic has just posted on the Party Master blog saying that this Sunday Ecomom and himself will be creating smoothies. Bananatastic said:
Hope you're ready for a delicious MiniMonos See You Sunday this weekend because smoothies are in style this week!

On See You Sunday we're going to be making organic smoothies and we'd like you to join us! This week make sure to gather up any ingreidents you need to create the ultimate smoothie!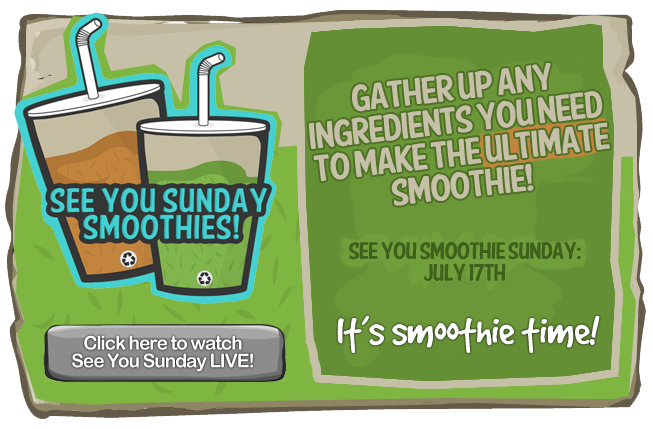 Both Bananatastic and Ecomom are going to be creating smoothies and both of them have asked if we can join them. I think I will be joining them, will you? – Leave me a comment and let us know!