As your probably aware today is Sunday, which anyway I hope, you know that. It's See you Sunday the weekly webshow. However it's ging to be different and more party themed. Bananastastic said that we're going to be partying at See You Sunday and then finish in world on MiniMonos with our robots for Beta Bananaza.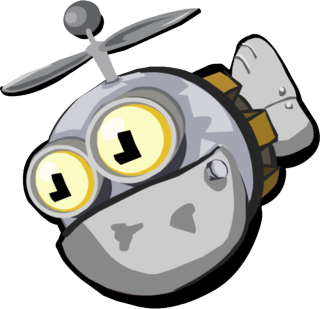 Some robots were intorducted on MiniMonos on a Sunday, which is why MiniMonos are celebrating robots today too.  Robots and See You Sunday are two great things that happen while MiniMonos were in beta that's why we're celebrating them.
Tune into See You Sunday today at 3:00 PM Monkey Time. You can click HERE to watch the show.
*P.S. Log onto MiniMonos today to make sure you get your super cool BETA item on April 7th!*