On Saturday, March 26 www.cheatswhiz.com/minimonos will be down for 1 hour as we are contributing to Earth Hour with MiniMonos & other people. 8:30 PM – 9:30PM GMT UK the website will be down.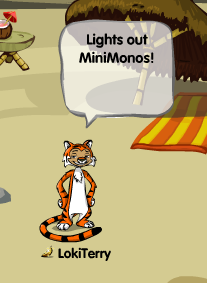 Before the hour you could use instead of Google – Blackle.com it's the same as Google however giving you the same results in black and less white saving watts!
Image displayed is primarily a function of the user's color settings and desktop graphics, as well as the color and size of open application windows; a given monitor requires more power to display a white (or light) screen than a black (or dark) screen.
What are you monkeys doing to celebrate Earth Hour?