Tinkatolli has updated the map and the TinkaPoints. If you click on the map, you will be able to see the tabs now have a yellow background. (Update: nearly all tabs have a yellow background).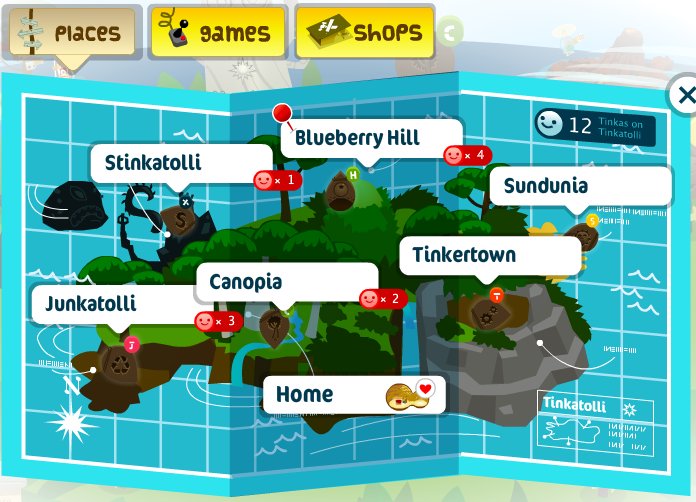 When you are collecting TinkaPoints, you will now be able to see how many TinkaPoints it's worth for what you are doing. You will also be able to see the best way on how to collect TinkaPoints by clicking on your TinkaPoints bar.


Tinkatolli has now also updated the Sorting Station, now you earn TinkaPoints for recycling your junk!

Tinkatolli has also added the option of Extending and Decorating your pad! – Non-members will be able to purchase a extra pod!