I had the amazing opportunity to talk to a recent winner at the TinkaFair with his chair and a great player on Tinkatolli called Mini. This is what Mini had to say:
This is Mini who has been playing Tinkatolli for 41 days. I asked Mini: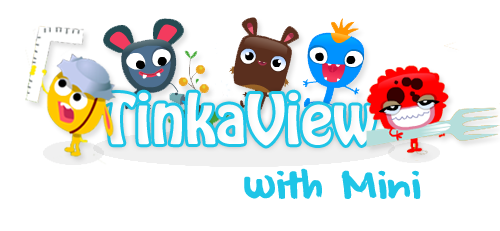 Me: What are the things you like about Tinkatolli?
Mini: Mostly, the Change Your Tinka feature
Mini: And The Quests 😉
Mini: They are Awesome!
Me: Great!
Me: What is your favorite feature of Tinkatolli?
Mini: Hmm I guess it would be the Quests.
Me: Why?
Me: 🙂
Mini: Cause there is a treasure hunt, and its really exicting when you finally finished it
Mini: I cant wait for the next one 😉
Me: Yeah 😀 same!
Me: What do you think about makeables built in by tinkas in real life?
Mini: First, I would say Well Done to the ones who did, and second I really liked building most of them.
Mini: Thats what I like in Tinkatolli too, you keep buidling and collecting stuff 😉
Me: 😀 – I couldn't agree more with you there! Woot
Me: What is your favorite room on Tinkatolli?
Mini: Canopia. It is really quiet and peaceful. You can also collect loads of flowers everyday!
Me: Yeah, I love collecing the flowers also!
Me: What would you like to see on Tinkatolli?
Mini: Parties. For example a Science Fair Party, we could enter our Sciene Fair entry by collecting junk 😉
Mini: And more Quests xD
Mini: (I really like 'em)
Me: Last question
Me: Any other suggestions for the Tinkatolli HQ?
Mini: Hmm…Maybe they could make more makeables. I love making them 🙂
Mini: And if they coutinue their awesome job, Tinkatolli is going to be a big hit 😀
Mini: (after beta)
Me: Woah, awesome! – Thanks for the fantastic answers! & taking the time to speak to me today!
Mini: No Problem 🙂
Mini: Thx for interviewing me also 😉
All I have to say is this tinkaview is one of the best, that I've done so far! – I had very complex and detailed answers from Mini and I loved his feedback and answers. I'm sure in the future the team will keep making more makable and I like the idea of the partys!