Mini Mods are monkeys on the island that are massive fans of MiniMonos and love being active and keeping the island safe if other player breaks the rules etc on which Mini Mods report them quickly as they can. There are a few requirements that you must do before you do in order to become a Mini Mod.
As always you must login to MiniMonos and then click on your monkey's playercard. Click on the tab, which has a box with a tick on it, the color of it, is blue.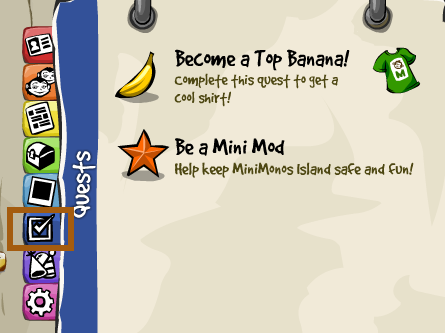 r
Click on the "Be a Mini Mod". Once you have clicked on it, it will show a few requirements that you must complete in order to be a Mini Mod. You may think oh monkeys, it's hard. Make sure monkeys you don't give in, you are inviting new people to a great virtual world!
These are the requirements:
Be a Top Banana
Logged in 10 days of the month
20 hours in the world for the month
Have 30 buddies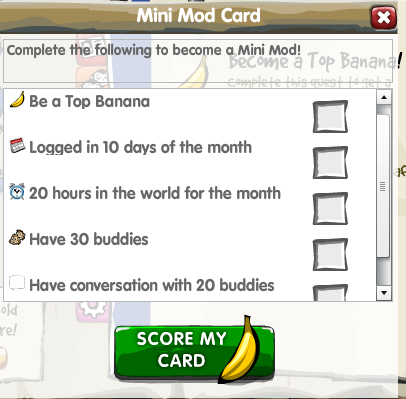 Above are 6 tasks you must do to become a Mini Mod, with the Mini Mod status you will be able to help new monkeys in need, keep MiniMonos safe and have a lot of fun with monkeys. Are you a Mini Mod? – Leave me a comment and let me know!