All new monkeys on MiniMonos can get the Green Banana when they first start. You may be wondering, "Help! How do I get it"? You will need to sign up on MiniMonos first, and then activate the account; login and you will be on MiniMonos.
Click on the Green Banana icon on the top left hand side of your screen.

You will be able to see the map of what tasks you need to do in order to earn the Green Banana. Please note that you can do them in any order.
Show of your treehouse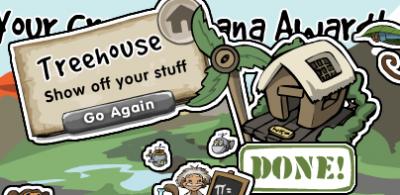 All you have to do is click on your treehouse icon on your navigation bar.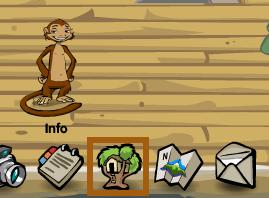 You will go in your treehouse and automatically get this, ticked.
2. Walk up for a chat with Einstein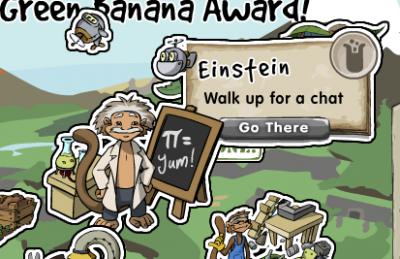 If you click on the map and hover over Einstein, and click on it, you will go to Einstein's Lab. All you have to is walk up to Einstein and talk with him.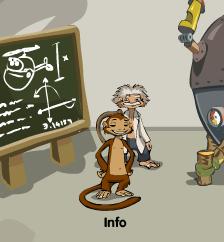 3. Changing your color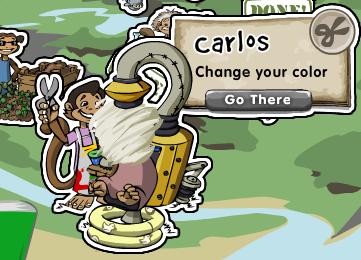 Click on the Green Banana again and hover over the person that is changing monkeys hair color and click on it.
All you have to do is click on the colors and choose which one you want and press the tick button on the area where you can choose the color you want.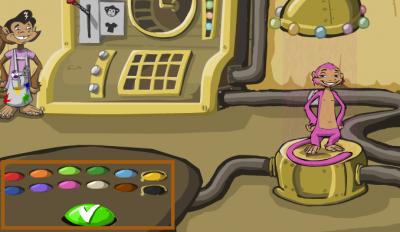 Once you have clicked on the tick button you will be asked that are you sure you want your monkey to be that color, click yes and you will now be a different color monkey!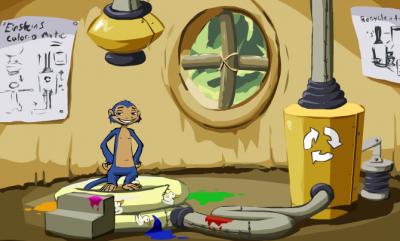 4. Growing strawberries!
It's a game on MiniMonos which you can grow strawberries, just simply click on the green banana again and hover over the strawberries that are growing and it will start the game. If you don't know how to play click on Instructions. Just solve the puzzle and get the strawberries!
5. Recycle – Get materials to build cool stuff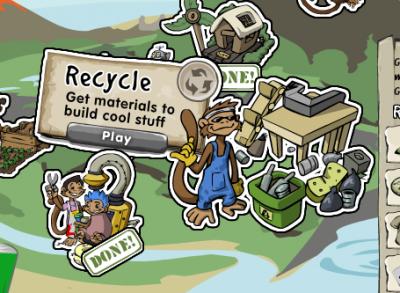 Click on the Recycle picture and you'll be taken to the Recycle Center which where you must play to get materials to build robots for example.
The last thing you will need to do is play the Monkey Flight game where you must collect clouds. Simply use your arrow keys to go up, left and right to collect clouds.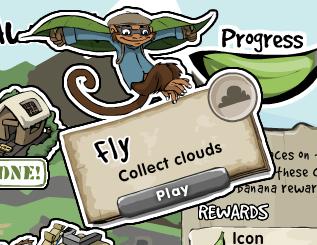 Once you have completed all these tasks you will be a Green Banana. You will get
Treehut
Shells
Tshirt
Chips
A Green Banana flag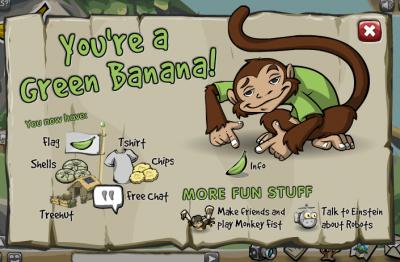 Are you a green banana? – Leave me a comment and let me know!