The MiniMonos Bonus Bash is one of the favorite and most recent thing been added to get Banana Chips, Shells and other things you can get.
The Bonus Bash is located in the "Info Center" which you can get there by going on the map and click on the "Info Center" on the map.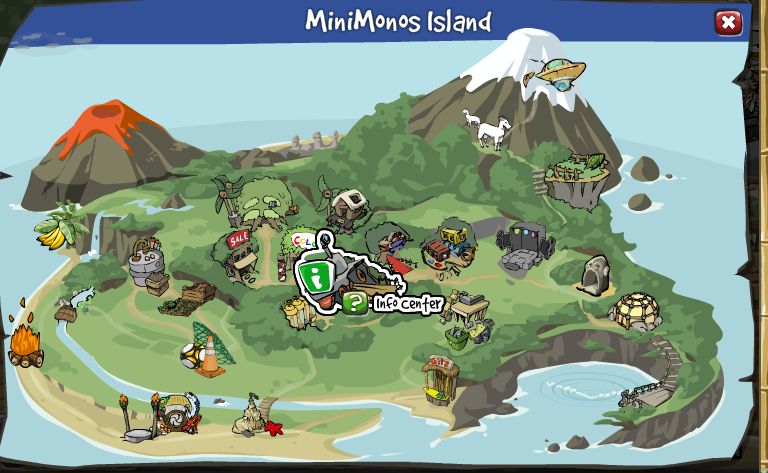 Walk over to the Bonus Bash, which is near the start of the Information centre or you can click on the hammer icon at the top.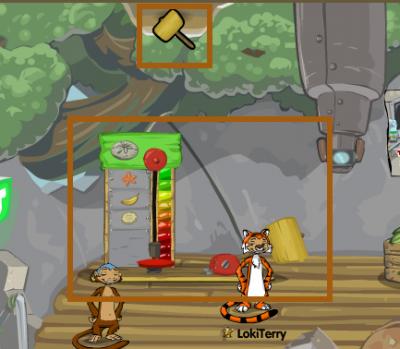 To play the Bonus Bash you will need to get tickets. You get Bronze, Silver and Gold. The Gold ticket is the best of them all.
Below is a list of how to get Bronze, Silver and Gold tickets.
Bronze Ticket: You need to invite your friend to MiniMonos
Silver Ticket: If someone signs up with your name on the sign up page of "Who invited me" box upon sign up.
Gold Ticket: You or the person that has said you them buys gold membership, banana chips or shells.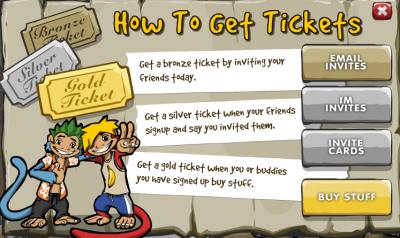 Below is what you get from Bronze to Gold.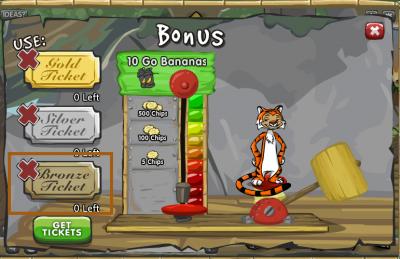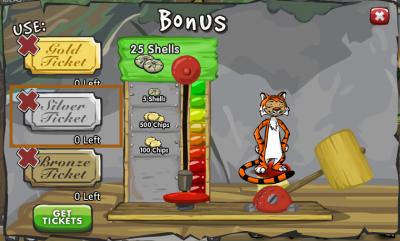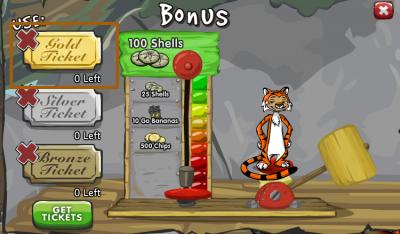 Note: that the prizes can change at anytime!
Once you click Play your monkey will start going bananas and will jump and the hammer. It will then hit the target and go up to where you hit. Have you used the Bonus Bash? – What have you won? – Leave me a comment and let me know