There has been a new post on the Go Bananas Blog, and it is really sad for some of us. EcoMom is moving a new country, and will be leaving MiniMonos. She is handing over the baton to a new Community Manager. She wants to say goodbye to us.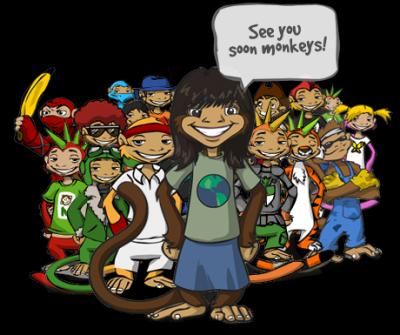 She will still be playing MiniMonos from time to time with her new money name as "AussieEM". Eco, her son will also be visiting the island from time to time. EcoMom is moving to Australia. She will be finishing up her job at MiniMonos at the end of the day on Wednesday, which is today.
We here at MiniMonos Cheats and Tricks would like to thank EcoMom for all she has done for us in the past, she will be greatly missed.