It's another week of MiniMonos staff's favorite monkeys! – This week  Calypso will be covering his favorite monkey!
Calpyso's said:
My favorite monkey species has to be the Emperor Tamarin monkey! They are super adorable. Not to mention they look like Einstein! Hehe!

Each of them have this awesome moustache! There are 2 subspecies: the black chin tamarin (no beard) and the bearded tamarin!

Also these monkeys tend to eat super healthy, just like me! 🙂 Emperor Tamarin monkeys live to about 15 years old.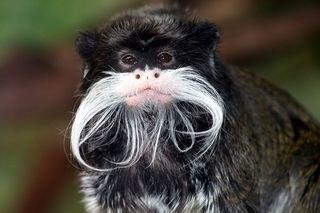 This is an awesome monkey to be honest, I love these monkeys! – Do you like this monkey? – Leave a comment and let me know!