The past See You Sunday on MiniMonos the team decided to have a little fun with fresh organic fruit, organic milk and even organic ice cream as the team made delicious smoothies live infront of MiniMonos players! Bananatastic had blended together a delicious Banana Strawberry smoothie.
On the otherside of the world, Ecomom and her helpful son Eco worked together to create yummy smoothies filled with delicious organic blueberries, bananas, honey and other things!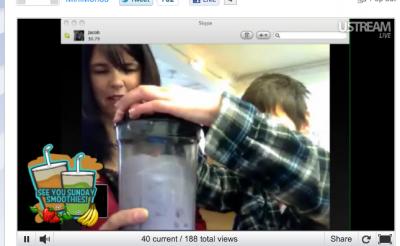 Ecomom and Eco named their smoothie the Banana Blueberry Brain Buster! They tried to convince Badgerfox to come on webcam. As always badger tried his best to get away without showing his face but eventually..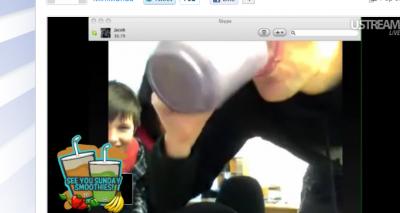 We was able to see half of his face as he took a sip of the smoothie. Badgerfox said after drinking the drink "MMM… DELICIOUS!".
Bananatastic, Ecomom, Eco and Badgerfox and the rest of the staff in the HQ enjoyed teh smoothies but the team wasn't the only ones. Some people had made some smoothies and sent pictures in.
Rosie Chuckles: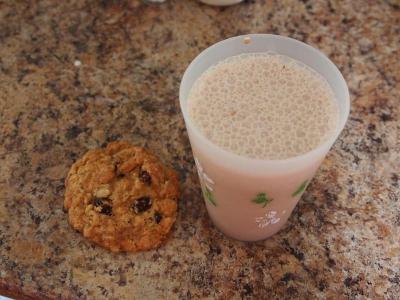 I found the smoothies absolutely amazing, it was great fun! – Was you at SYS? – Leave me a comment and let me know if you enjoyed the SYS last week.