Lots of monkeys have been asking when the MiniMonos Mogger Of The month for April is going to be announced. Bananatastic has just answered the question and it's going to be TOMORROW. The Mogger of the month is going to be announced tomorrow and is going to look a bit different Bananatastic stated.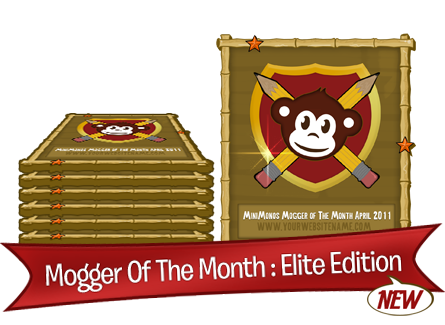 Mogger of the month bages are now more ELITE than ever before. This is new attractive and flashy badge has been designed just for you moggers.
Bannatastic said the following:
For moggers who have recieved the older badge, you will not be getting an updated badge unless you earn MOTM again in the future. The good news for you old MOTM winners is that no monkey will ever get a badge like yours again so you can consider it SUPER RARE!
Who wil get this FIRST ever NEW flashy badge?