You should be able to skip moment 1 of Chapter 11 simply by clicking the arrow to move on.
In moment 2 of Chapter 11, you'll have to successfully guess the answer to 3 questions. I recommend reading through this post before you start as the questions are timed. You have to click the following in the first level of zoom: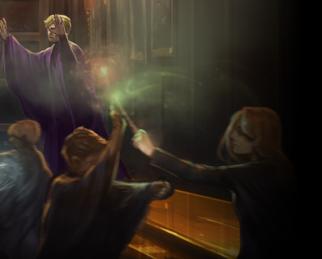 The answer to the first question is something along the phrase of "Disarm". Afterwards, proceed to the second level of zoom and click on: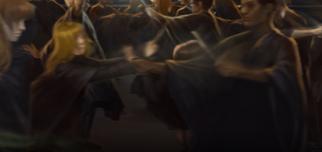 The answer is something along the lines of "dance uncontrollably". In the third level of zoom, click: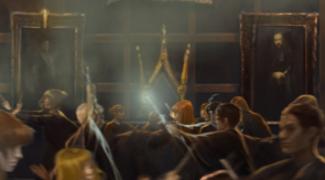 The answer to the third and final question is Rictusempra. Congratulations! You will now receive a Alberta Toothill Chocolate Frog Card.