In the latest version of the Bearville Times, they mention visiting Bearemy on January 1 for a free item. Well, 2012 is here, so hop over to Town and click on Bearemy!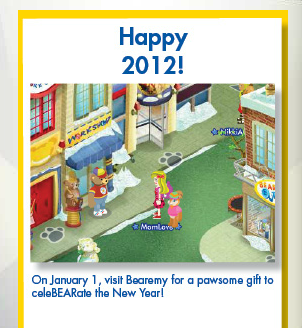 You will receive a 2012 top hat!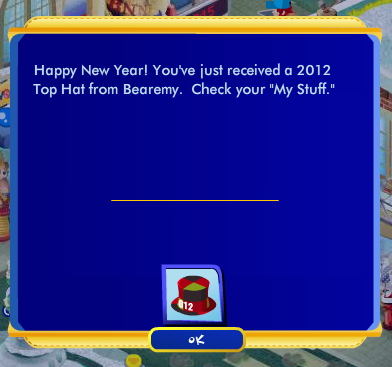 Giving us two free items is a GREAT way to start off a brand new year (the other item is the 2012 cake). Are you excited? What do you think will come to Bearville this year? Leave a comment and let me know!