Bear Hugs on Build A Bearville is a simple game where you have to click the bears to "hug" them. For every level, you must get a certain number of points to continue on.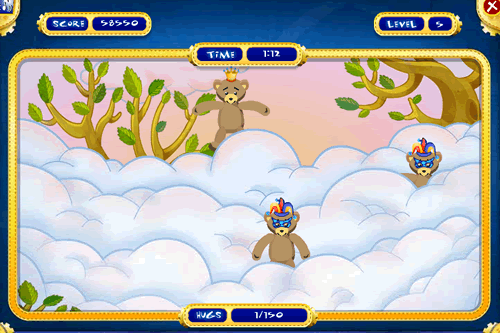 Level 1
On level 1, you will ONLY see the normal teddy bear. For every bear, you get 1 point. To get to level 2, you must earn 20 points (20 years).
Level 2 – ∞
You will see 3 types of bears: regular bear, king bear, and joker.