Are you a Victoria Justice fan? Do you have a crush on your best friend's brother? If so, you will be interested in the Victoria Justice events, which will be held at various Build a Bear Workshops between January 20 and January 22.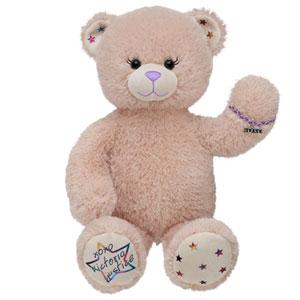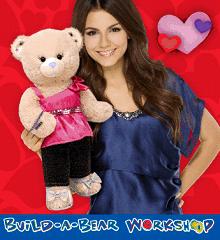 Here's the information on the event:
Free EXCLUSIVE Victoria Justice sound when you RSVP to buy the NEW Victoria Justice Bear! Shout Out exclusively at this event. Reserve your Victoria Justice Bear today!
Basically, if you RSVP (here) before January 13 to get a Victoria Justice bear, you will receive a free, exclusive, Victoria Justice sound!

Each of these bears cost $22. If you are going to reserve this bear, you will most likely need your parent to sign up (or pretend to be your own parent). Reserving a bear only requires a full name and an email address.
Anyways, are you going to buy this Victoria Justice bear? Of course, if you do, you should definitely unlock it online!