Pottermore was closed for scheduled maintenance from yesterday 8AM GMT for approximately one week. Pottermore has alerted all of their beta users about this via em ail.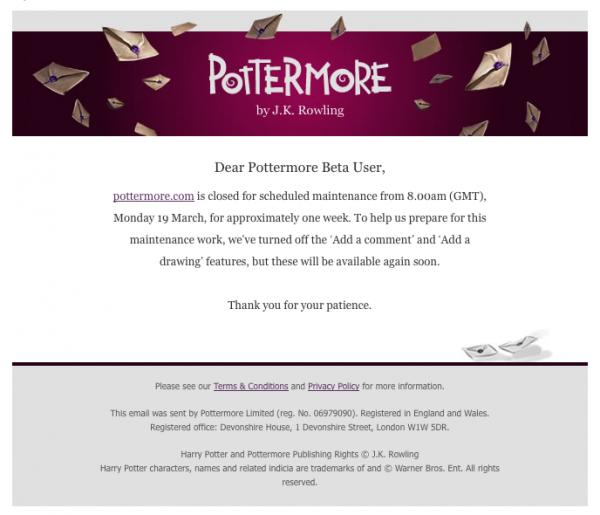 What do you this is in prepation for? I think it's them preparing to release Pottermore to everyone. Are you excited for when Pottermore comes back after the maintenance?
Leave a comment and tell us!