Today is the Day 2 (gift 2) of the Bearville Elf Quest for me, since I started 3 days late. If you are ahead of me, unfortunately I can't help you. However if you are on the same day as me, or behind me, take a look at the previous solution, followed by this one on the day after. Regardless, once you speak to the elf at the Train Station, you will be asked to find the next one. Of course!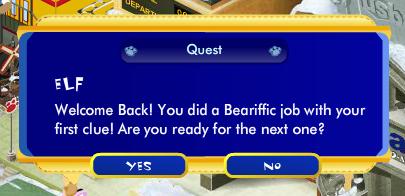 He will then proceed to give you the second hint: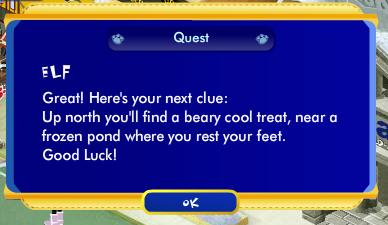 Up north you'll find a beary cool treat, near a frozen pond where you rest your feet.
If you think about the "north" part and "frozen pond", you'll realize it's the Ice Skating Rink in North Pole!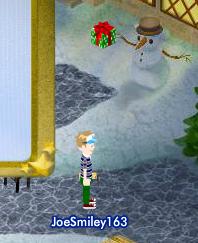 Congratulations! You have received 100 bear bills! There are 7 days left for us, considering we started 3 days late and it ends on December 24. Anyways, check back tomorrow for the new hint!