In the game Reindeer Flying School, your goal is to get the reindeer to fly upwards.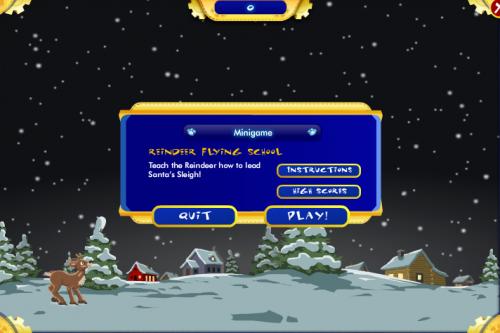 A few things about the game:
If your reindeer does not land on an item in the air, it will drop down and you will start over.
For the first jump, you will have to click to jump as they will not fall all the way down.
A bit higher up in the sky, there will be gifts which will be moving around.
You can continuously move your mouse left and right to get through as many items as possible.
This game is one of the slowest way to earn coins. If your intension is to earn coins fast, this is not recommended.