Yesterday, the Angry Birds team pushed out version 2.2.0 of Angry Birds Season, updated just in time for red Chinese New Year!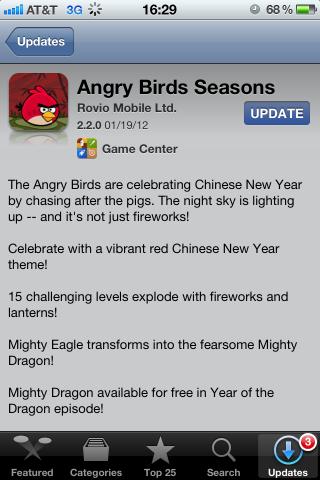 Here are a few screenshots of the updated version.
Start screen: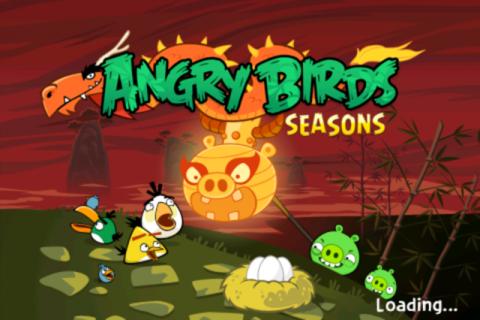 List of seasons: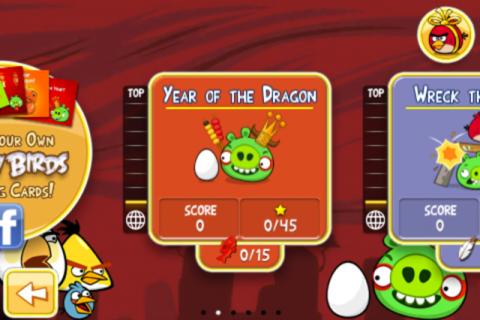 List of levels: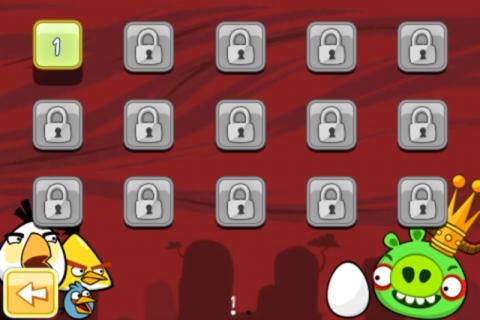 Have you upgraded yet? I think it's great how we can get so many levels and hours of gameplay for just $0.99 (plus tax, of course). Nonetheless, upgrade Angry Birds Seasons now to play the Year of the Dragon level!