Tinkatolli has been working hard on updating more of the website side of Tinkatolli, they have been working hard adding some new cool things:
The homepage has now got a BRAND NEW look & appearance. It's much bolder and brighter – the view of the new website looks OUTSTANDING! – There is a lot to mention, everything has been updated! Woot
Tinkatolli Brand New Theme Design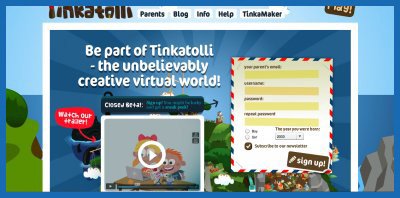 Tinkatolli has now added to the homepage a lot of features of Tinkatolli on what you can do and what gets you to be creative in-game! – The main homepage buttons, background, theme, EVERYTHING has been literally transformed into a brand new way! The accessibility on the Tinkatolli website is amazing, it's easy to go to where you want to go, the pages and links are formatted in a brilliant way.
Tinkatolli mentioning Features of Tinkatolli on Homepage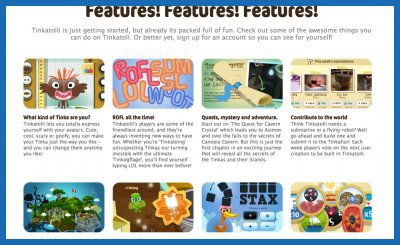 Tinkatolli Parents Page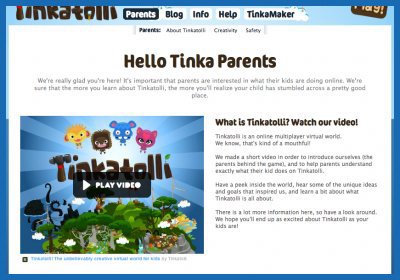 Tinkatolli has a brand new parents/updated page of what's going on with Tinkatolli and what the parents can find out about what there chidden are doing and what Tinkatolli is all about.
Tinkatolli Help Page
Tinkatolli has updated the Help section of the website and has included BRAND new buttons and pages. It's split into following
The Tinkopedia – brand new page mentioning all the items/stuff in Tinkatolli
The Forum – mentioning you can get help from the Forum
F.A.Q – The Frequently Asked Questions page
Help Videos 
BRAND NEW Tinkopedia
Tinkatolli now has a Tinkopedia which is where a reference where you can know a lot of things about Tinkatolli as it's being updated. At the current moment there is a lot of the items that are in-game and what the names are.. check it out! – The Tinkopedia is split into sections
Organics / Nuts and Fruit – All current of before mentioned is in the first section
Organics / Flowers – All current flowers are mentioned on the Tinkopedia
Organics / Leaves 
Description
A reference guide for everything you can find and earn on Tinkatolli – from Organic junk to special items to Badges
If you click on a item it will give you the name of the item you clicked on and a description depending on what the item is. I think this is outstanding, the team must of been working very VERY hard to get this done. It gives a CLEAR view of the item and it's also helpful as some tinkas ask for what items are.
Tinkatolli Password Reset Page
Tinkatolli has now added a brand new page on which you can change your tinkas password if it's forgotten, take a look – the graphics are OUTSTANDING!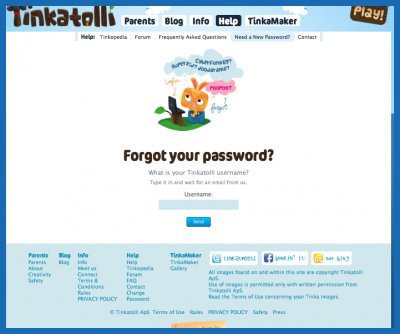 Tinkatolli Creativity Page
During the creation of Tinkatolli "Creativity" is a BIG thing on Tinkatolli and during which it was being created the team get an inspirational speech by "Sir Ken Robinson" in the process of making Tinkatolli. Tinkatolli is a game that lets YOU bring creativity to life and doesn't make it undercalued. Tinkatolli is and will be from now to the future a creative game on which fellow kids CAN be CREATIVE.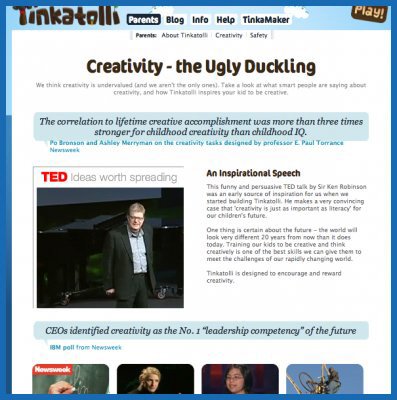 Tinkatolli Play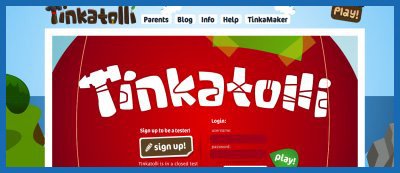 Tinkatolli OUT OF BETA SEPTEMBER 2011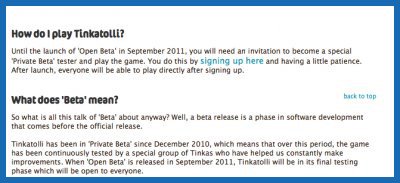 I'm really excited to see these major website updates and brand new pages and working extremely hard on the design and look! – It's FANTASTIC. I am loving the new Tinkopedia it looks amazing! – All these updates are fantastic! – Overall the look, pages and all the cool new things which I can't put into a paragraph as there is so many, is just amazing! – Perfect! – What do you think of the brand new updates? – Do you like them, what is the best thing you like? – Leave a comment and let us know!