Hey Tinkas,
Tinkatolli has released the new edition of their daily newspaper.
Today, they've announced the winner of this week's Woot Wednesday contest.
Congratulations to laughingstock with her amazing drawing of her Tinka which has won her the Woot badge and 1000 Seeds.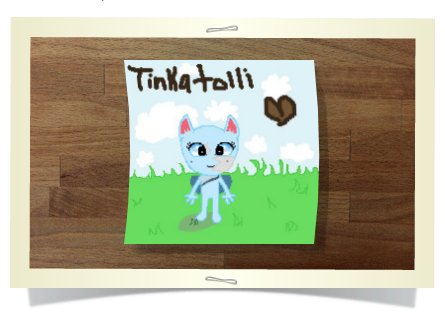 Our weekly Woot Wednesday art contest has been won by laughingstock! Excellent stuff!

"I drew this on MS paint. It's my Tinka, laughingstock"

Well done laughingstock! Check out your rewards: the Woot badge and 1000 Seeds – yes, that's right – 1000!
What do you think of this week's winner?