Hey Tinkas,
Tinkatolli has released the new edition of their daily newspaper.
Today, they've announced the winner of this week's Tinkapad Of The Week Contest.
A big congratulations to Dingodini who has won the rare TPOTW badge and 1000 Seeds with his awesome pad !
Trader's coming back on Saturday 4th February MIDNIGHT Tinkatolli Time.
Tinkapad Of The Week –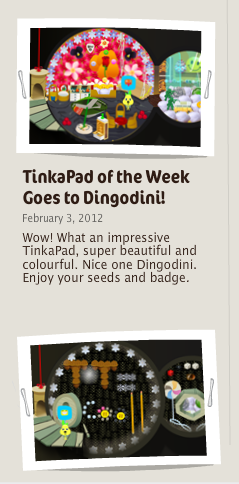 Trader's Back Soon –
Update – Trader will be back midnight Tinkatolli time!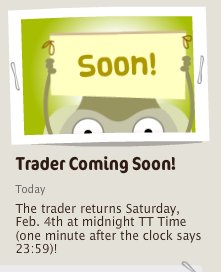 What do you think of the winning pad? Will you be trading with Trader ?