Hey Tinkas,
Tinkatolli has released the 64th edition of their daily newspaper. They've announced that the current makeable contest at the Tinkafair has come to an end. A big congratulations to my amazing friend, SolSolSol9 with his super-cool bookshelf! He has won himself the rare Builder badge and should be having his makeable built into Tinkatolli shortly. The Beta Reward Makeable nominations have also been announced at the Tinkafair, so hurry along and vote as the deadline is Friday 30th at noon!
TinkaFair Contest Winning Makeable –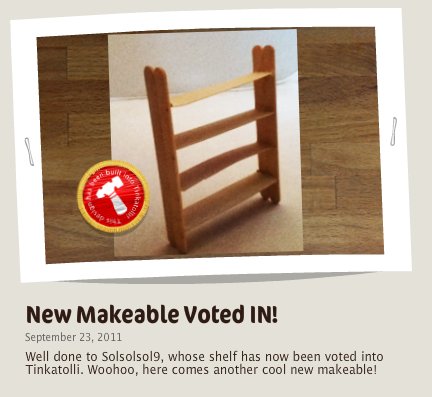 New Nominations Announced –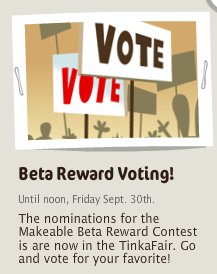 Beta Reward Makeable Nominees –   First batch – iDylan, Dukster, Ethan16400, iDylan & Gelu

Second batch – cpdarkrai, credtor, Flintzy, Kongregate, Coconut, TheYAS

I can't wait to make my own bookshelf, maybe someday I can place some makeables on it! What do you think of the makeable, Tinkas? Also, which beta reward makeable have you voted for?