Hey Tinkas,
Tinkatolli has announced the new winner of this week's WOOT Wednesday. A big congratulations to Lefty7788 with his cute comic strip drawing!
WOOT Wednesday Winner –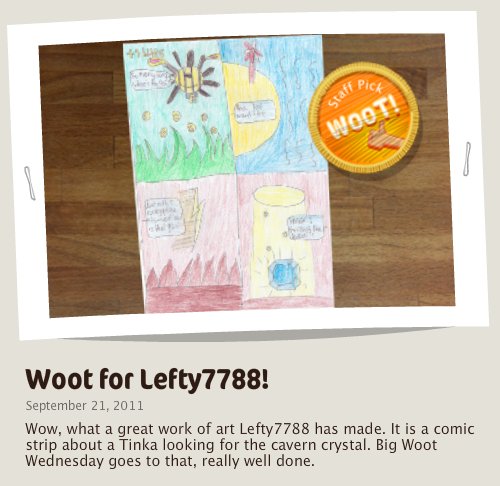 That drawing is very good and looks so cute, what a well deserved winner! What do you think of it, Tinkas? Comment below!