Tinkatolli has updated the login page with saying "Thank-you" below the "Play" button on the login page.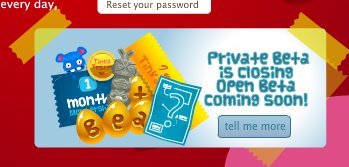 TinkaTesters will be getting the following:
One Free Month – All of us that have been a private beta tester will receive 1 month free membership!
TinkaTester Badge – All tinkas will receive a TinkaTester badge
TinkaTester Ribbon – All tinkatesters will have a ribbon!
Beta Eggs – In the next two weeks, B,E,T,A, eggs will be popped around the island, they will only be there a few days so make sure you get them all!
TinkaTotem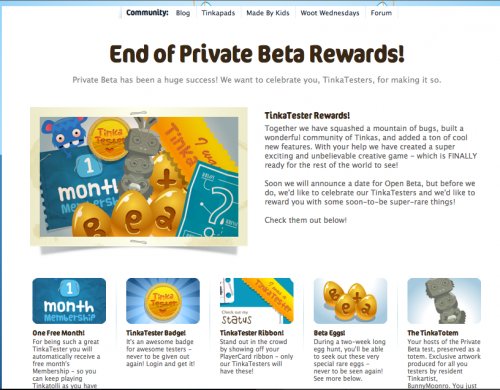 Woohoo – All these awards! – It's fantastic,  I love them especially the Beta Eggs & TinkaTester badge!