Tinkatolli has released the 42nd edition of their daily newspaper. Today, it's WOOT Wednesday and with it they've announced this week's winner of the WOOT Staff Pick badge. A big congratulations to Joelle with her awesome drawing of  her Tinkatolli balloon which has won her not only the badge, but 100 seeds too!
WOOT Staff Pick Badge Winner –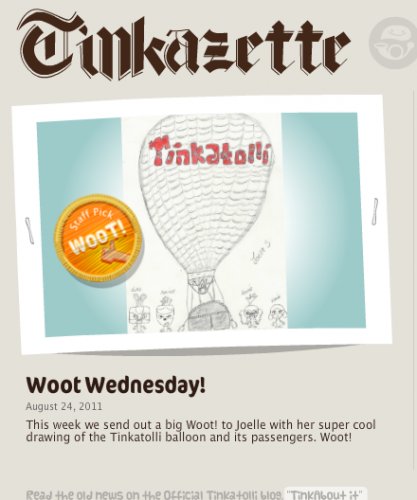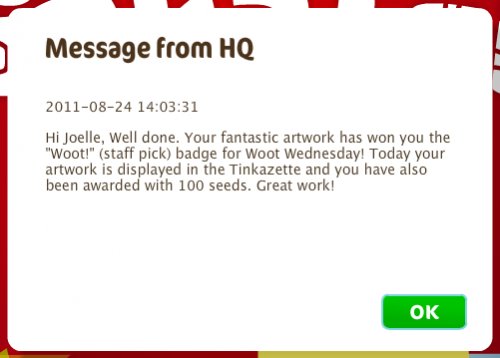 The Tinkatolli team also said:
This week we send out a big Woot! to Joelle with her super cool drawing of the Tinkatolli balloon and its passengers. Woot!
Joelle's drawing looks fantastic, I like the balloon, it's really great! Awesome job Joelle! Woot!! – Do you like this drawing, leave a comment and let me know!