Hey Tinkas,
Tinkatolli has released the new edition of their daily newspaper.
Today, they've announced the winner of this week's Woot Wednesday Contest.
A big congratulations to Lukey140701  who has won the rare WOOT badge and 1000 Seeds.
Trader's also back on Thursday 2nd at 6pm Tinkatolli Time.
Woot Wednesday –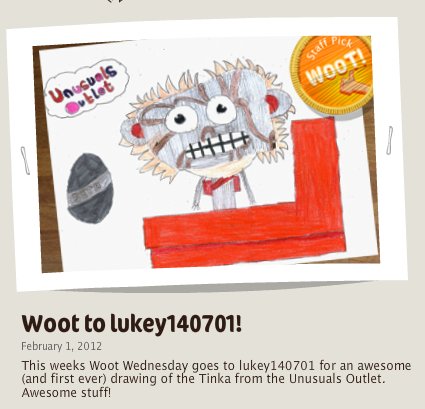 Trader's Back Soon –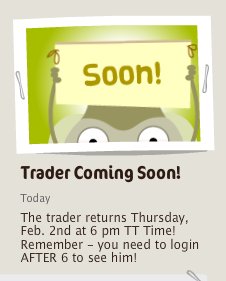 His drawing looks awesome, he's even drawn the Beta egg ! What do you think of the winning drawing? Will you be trading with Trader?