Hey Tinkas,
Tinkatolli has released the new edition of their daily newspaper. Today, they've announced the new winner of this week's WOOT Wednesday contest. A big congratulations to Chill with his super cool drawing of some Tinkas rockin' out on stage. He has won himself the rare WOOT badge and some seeds.
Trader Tinka is also back to trade with us. He will give you a thimble, a truck and 50 Seeds and 50 Tinkapoints if you give him 1 yellow marble, 1 matchbox, 1 white pearl wave, 1 doll arm and 1 violet pansy.
WOOT Wednesday Winner –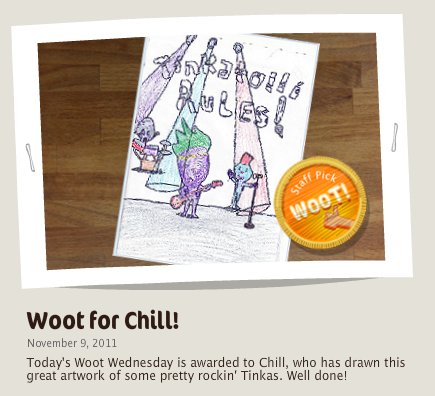 Trader Tinka's Status (ONLINE) –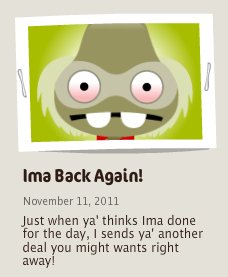 Trader Tinka's Location (Sundunia) –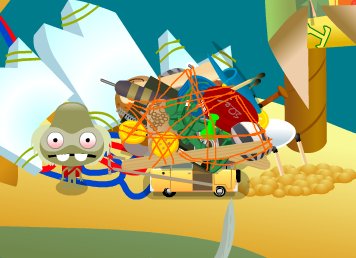 Trader Tinka's Offer –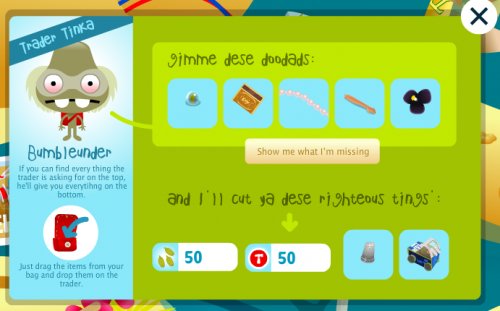 Locations of items
Yellow marble (Junkatolli) –

Matchbox (Sundunia) –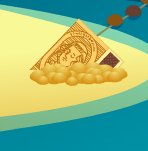 White pearl wave (Sundunia) –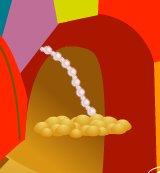 Doll arm (Stinkatolli) –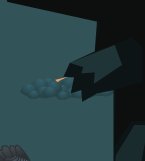 Violet Pansy (Stinkatolli) –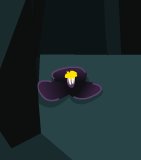 Wow, doesn't that look cool, maybe we could have a stage on Tinkatolli in the future! What do you think of it, Tinkas? Comment below!