Monkeys on MiniMonos have heard of GoGoGreen. This game you can find at the Recycle Center on the map. Below is a awesome guide on how to play GoGoGreen!
To play GoGoGreen, click on your map and go to the Recycle Center.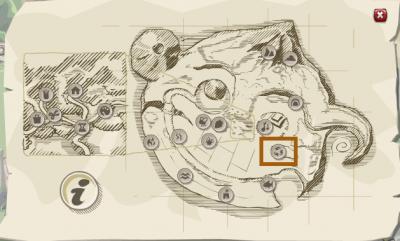 All you will have to do then is to walk up to recycle sign.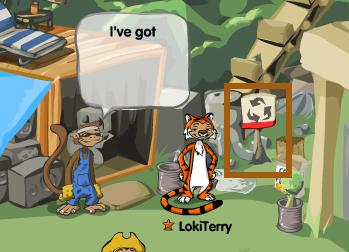 You will get a window popup saying which game you would like to play. Just click on the second play.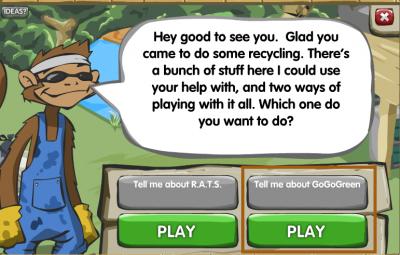 All you have to do then is click on two different items so they can get switched and then be recycled.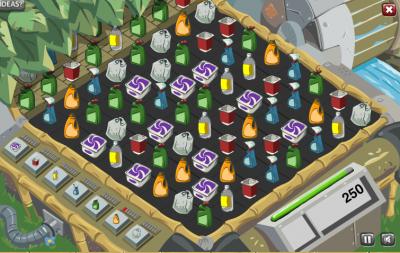 The quicker you move the items, the more banana chips you get. If you don't know where a location to move them you will get a prompt like this.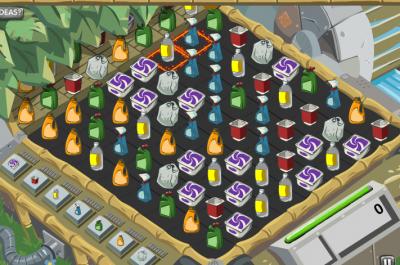 You should try out this game, it gets your eyes working and it's pretty cool!