Hey Tinkas,
Tinkatolli has released the 62nd edition of their daily newspaper. Today, they've announced that Trader Tinka has left the Island to trade with other Islanders.
Trader Tinka's Leave –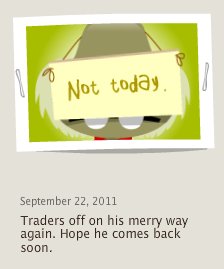 I'm very happy about Trader having chosen my trade suggestion and I wonder what he will be offering next! What did you think of this week's trade? Did you trade with him? Comment below!