Club Penguin's Penguin of the Week: Snow P123
Posted by Trainman1405 on July 29, 2015 under
Other Stuff
This week's Penguin of the Week is Snow P123. Congratulations!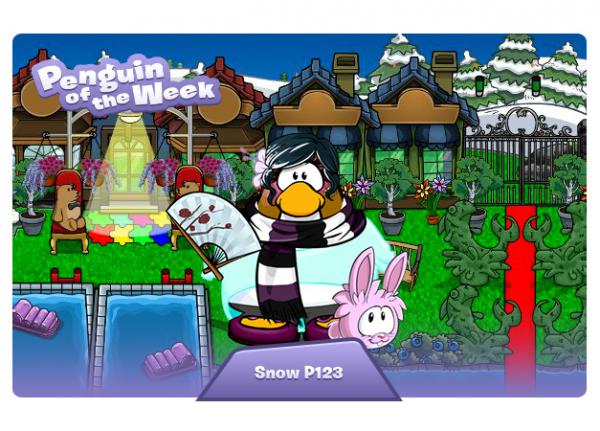 Here's what Jo34512 said when nominating them:
Hey Megg!! I would LOVE to nominate Snow P123!! She is SOO nice to every penguin she meets! She always throws the best parties in her igloo and has an amazing taste in style. She truly understands the meaning of club penguin and is the perfect penguin for penguin of the week
As reward 10,000 coins and the Penguin of the Week background were added to the player's inventory. Congrats!