Club Penguin's Penguin of the Week: Chingu123
Posted by Trainman1405 on July 9, 2015 under
Other Stuff
This week's Penguin of the Week, Chingu123, has been posted! Chingu was nominated by Kaylee18201. Here's the nomination comment from Kaylee:
"Hey there Club Penguin! I'll take the honor of nominating, the nicest, funniest, craziest penguin in all of Club Penguin, my best friend: Chingu123! Chingu is just simply AMAZING! There are so many things I could say about him, but I'm running out of letters. Anyway, Chingu and I have lots of fun adventures together! One time, we were explorers adventuring in the forest. We found a new dodo bird puffle! Chingu always goes out of his way to help others. I hope you nominate him! WADDLE ON!!"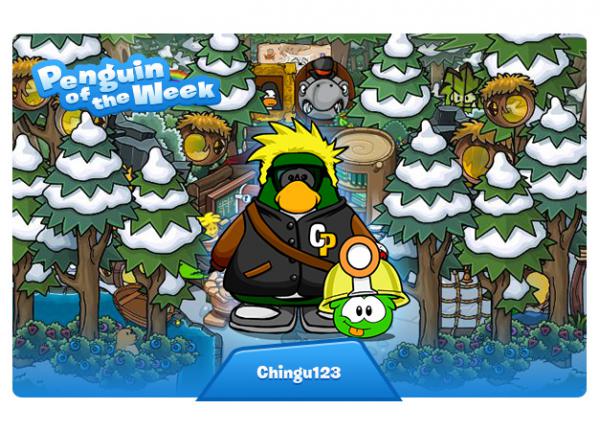 Great job, Chingu! As a reward he received 10,000 coins and had the Penguin of the Week Background added to his inventory.