Club Penguin Igloo Music and Postcards Updated
Posted by Trainman1405 on May 7, 2015 under
Other Stuff
Club Penguin has updated their igloo music and featured postcards today. This month's new igloo music selection has to do with the Rainbow Puffle Party and also the Fair. Check it out:

In addition, the featured postcards have been updated. Here's the current selection: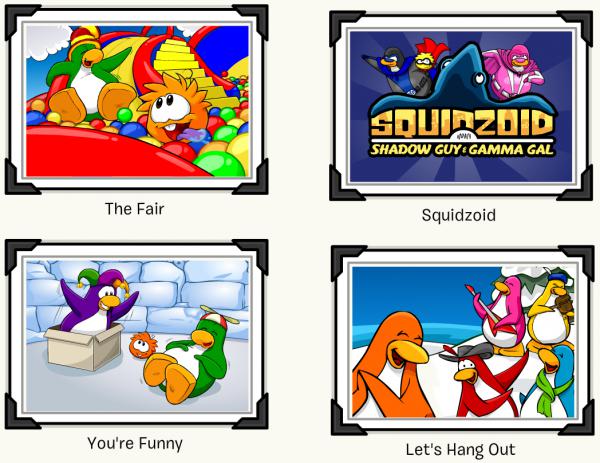 Thanks to Saraapril for the reminder.