Club Penguin's Penguin of the Week: Herbert Rar
Posted by Trainman1405 on April 16, 2015 under
Other Stuff
This week's Penguin of the Week has now been featured on the Club Penguin Blog! This week's lucky penguin is Herbert Rar.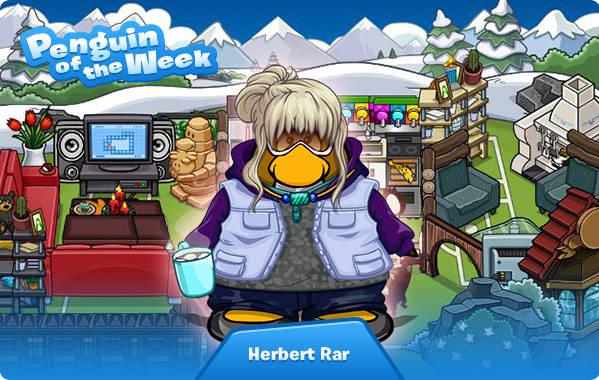 Here's why she was picked:
I bet you thought we were giving POTW to Herbert, LOL! Well, it's not Herbert, it's Herbert Rar! She's a super kind, thoughtful, and fashionable penguin who's happy to share everything she can – fashion advice, igloo decorating tips, and a cheerful smile.
She received 10,000 coins and the POTW background.
If there is someone you would like to nominate for Penguin of the Week you can do so by commenting on the Club Penguin Blog with their username and why they should be chosen.