Club Penguin September 2014 Furniture and Igloo Catalog Cheats
Posted by Loki Terry on September 11, 2014 under
Catalog
Club Penguin has updated the Furniture & Igloo catalogue for this month! The new items are school themed, take a look: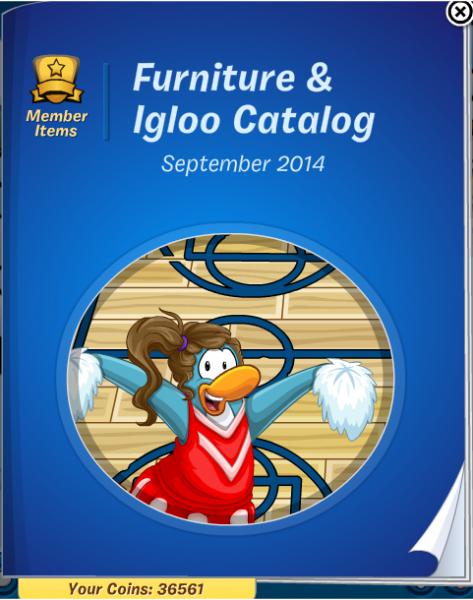 Here are the new pages of items: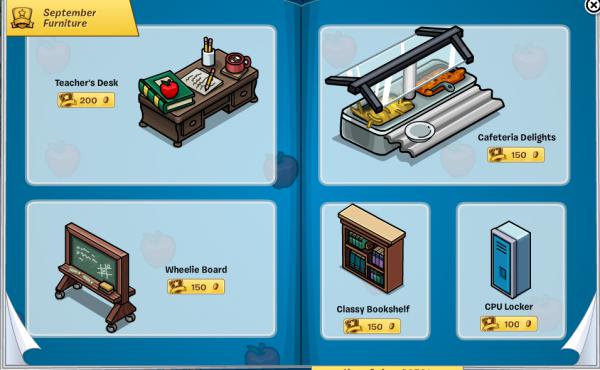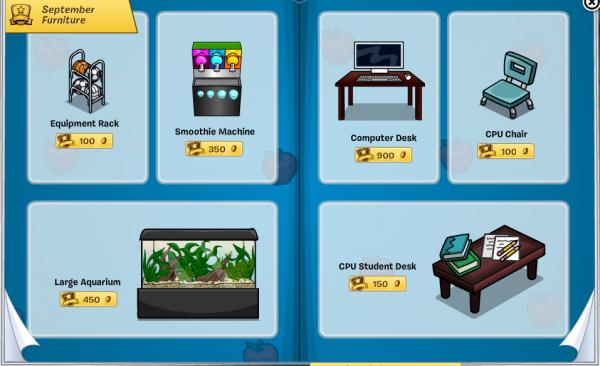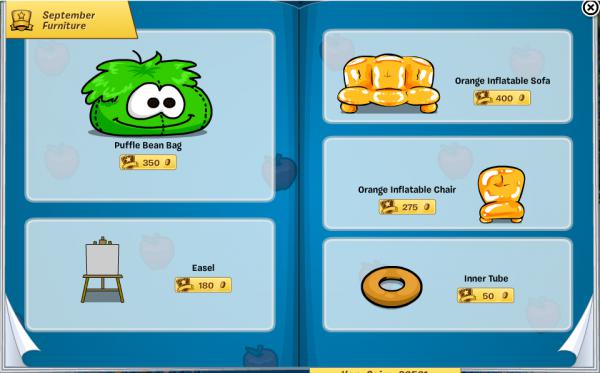 Here are any hidden items:
If you click on the bookshelf, you'll get the Funky Bookshelf.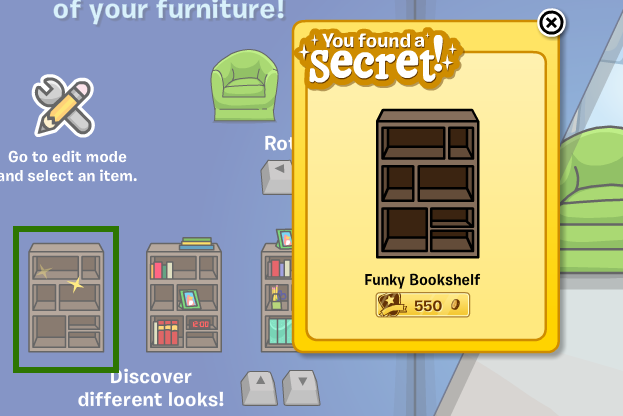 If you click on the bottom right of the green chair, you'll get the Scoop Chair.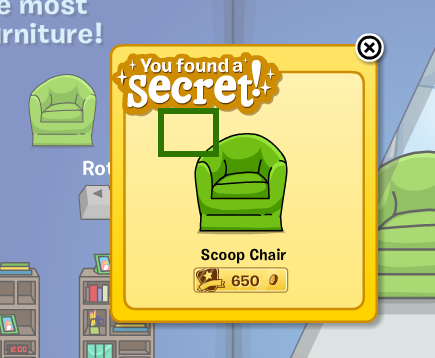 Click the Inner Tube for the Diving Board.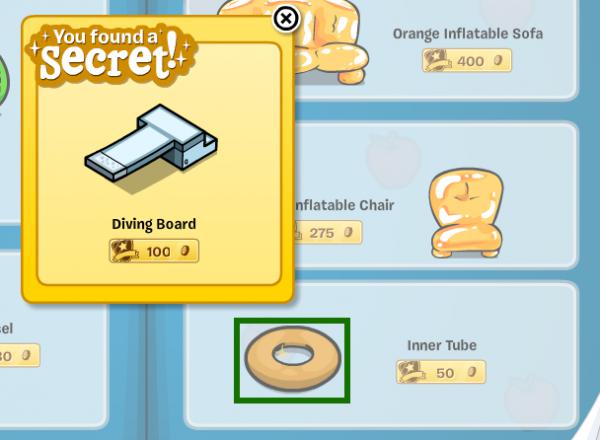 Igloo
Brand new this month is the Sharks' Gym.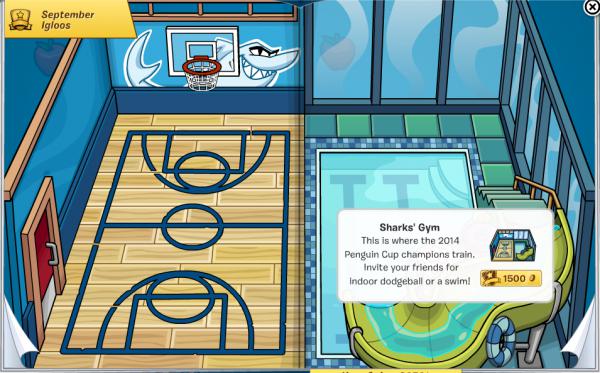 The Magical Hideout Igloo and the Split Level Snow Igloo have returned this month!