Club Penguin November 19 Featured Fashions
Posted by Trainman1405 on November 19, 2012 under
Other Stuff
Daffodaily5 has made a new post on Club Penguin's Blog! She posted a new featured outfit and also mentioned she has seen a lot of penguins wearing Hebert and Kltuzy the Crab disguises. The outfit she posted on the Club Penguin Blog was StarPuffle00's.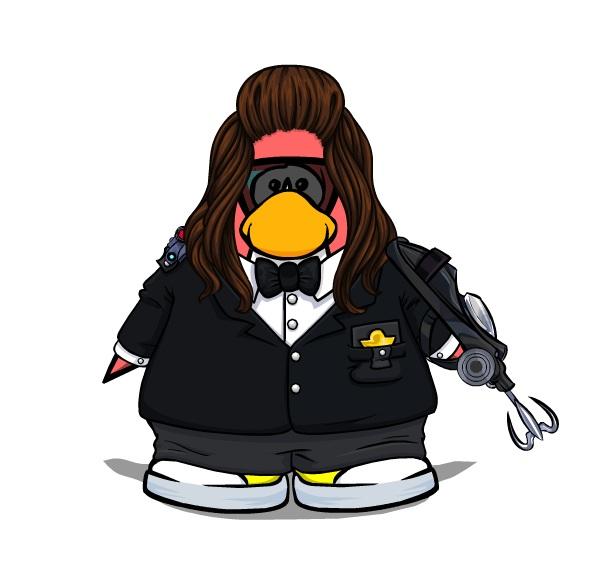 She said the following about the outfit:
I spotted StarPuffle00 as I was waddling around, and I thought her outfit was brill! She's looking super smart in her EPF Suit, kitted out with the latest gadgets. I particularly like the fact that she's kept her own unique style with the Certain Something hair – and those yellow sneakers are seriously cool right now!
As always, feel free to comment on Club Penguin's Blog with the names of penguins you think have a cool outfit, and they may get featured!