Club Penguin Herbert Spotted in Ghosts Just Wanna Dance Video – Operation BLACKOUT?!
Posted by Loki Terry on October 3, 2012 under
Other Stuff
I don't know if you've noticed in the new Ghosts Just Wanna Dance video which was released earlier on today, but if you look on the left… you can see Herbert!..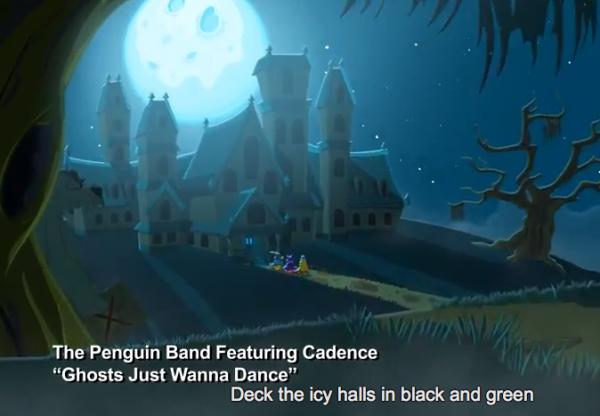 If you see what he's holding.. it's a picture of the sun crossed out.. back in 2010, there was a mention of Operation Blackout, click here!