Club Penguin Times Issue #354
Posted by Trainman1405 on August 2, 2012 under
Newspaper
Club Penguin has released a brand new issue of their newspaper. This week brings the issue number to 354.
This week it talks about a sunny forecast.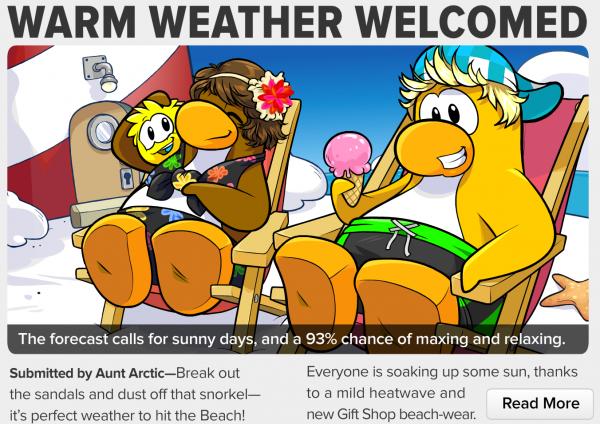 It also talks about the Tropical Igloo contest that starts next week!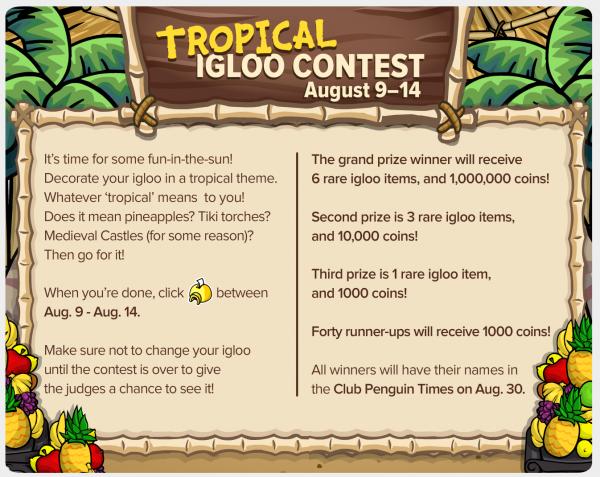 Here are the upcoming events. Which one are you looking forward to the most?