Club Penguin Innocent Smoothies Page
Posted by Trainman1405 on August 3, 2012 under
Other Stuff
Club Penguin has set up a page for Innocent Smoothies! There is much to see. The page is only available in the United Kingdom.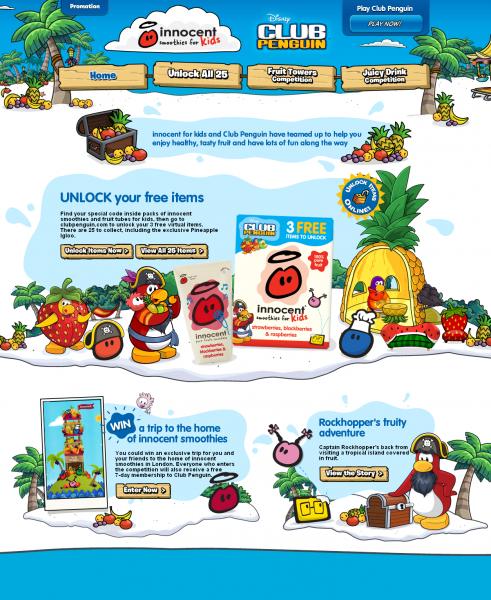 There is a collector's card listing all the items you can unlock.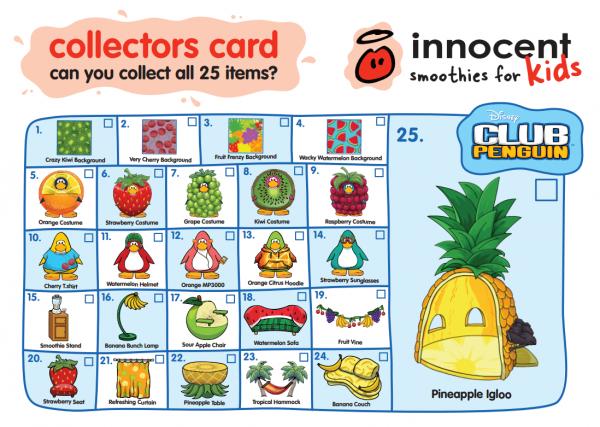 There is also a page showcasing the items.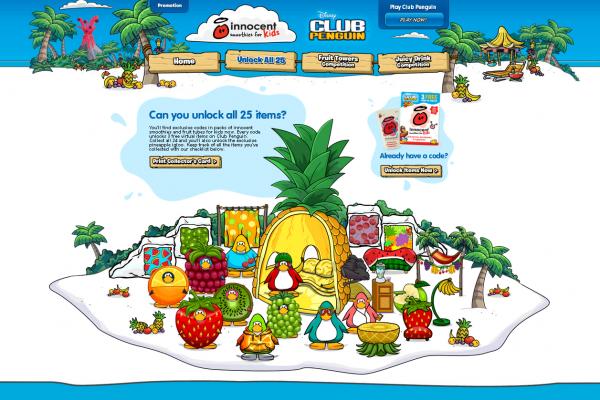 There is a contest you can enter to visit the Innocent Smoothies headquarters. Anyone who enters (UK only) gets a free one week membership.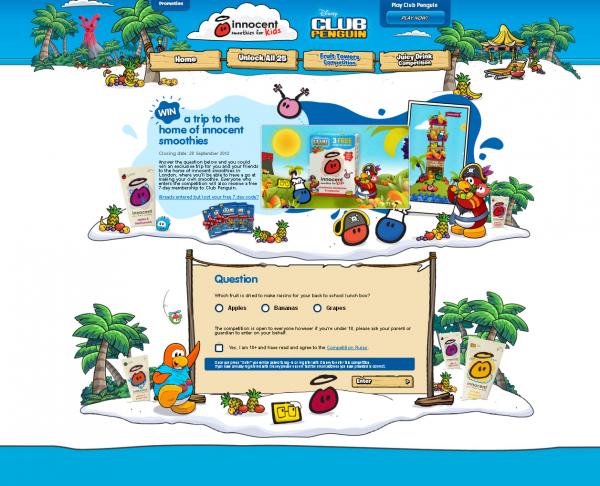 There is also a page to enter a contest to win a year supply of Innocent drinks, 18 Club Penguin Memberships, and 300 plush toys.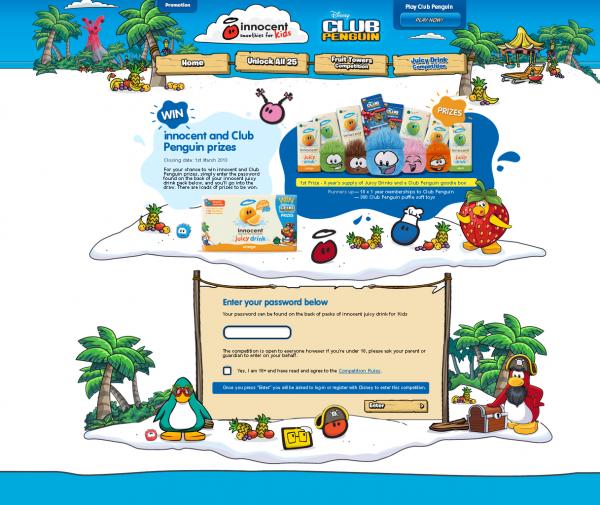 Rockhopper also has a story.