Club Penguin Adventure Party Temple of Fruit Cheats
Posted by Trainman1405 on August 23, 2012 under
Cheats and Tips
Club Penguin has released the 2012 Adventure Party!
Free item wise, there are lots to get.
The Pineapple Headband is at the Cove.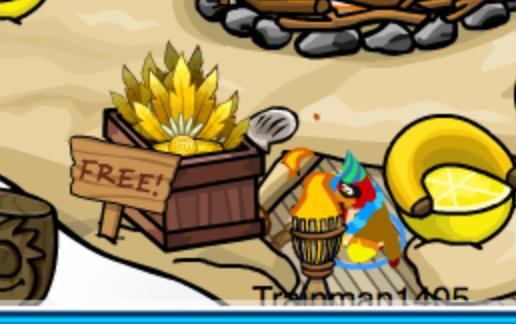 The Apple Headband is at the Forest.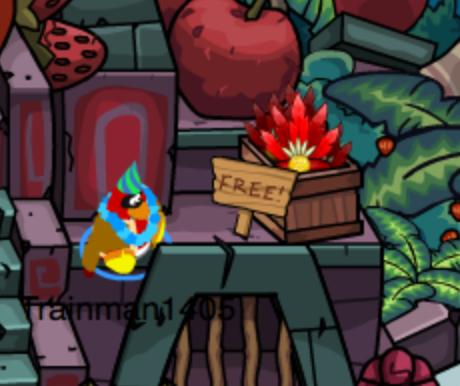 The Watermelon Headband is at the Dock.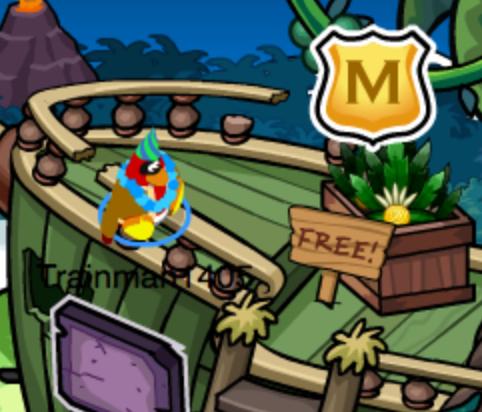 At the Snow Forts Temple you can get three backgrounds and another item.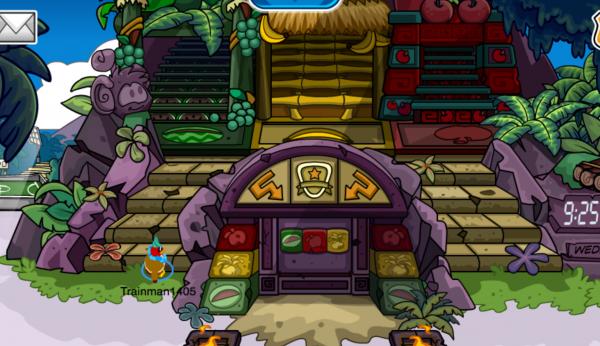 Go to each section and throw snowballs in until the background appears.
Yellow Kahuna: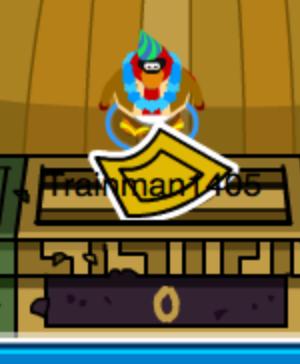 Green Kahuna: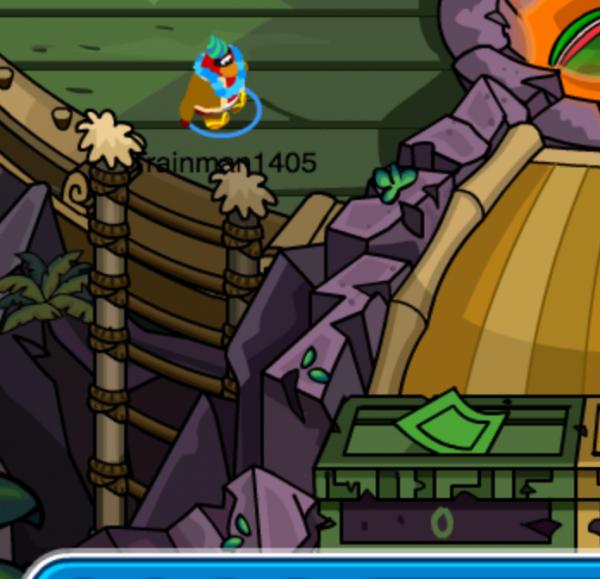 Red Kahuna: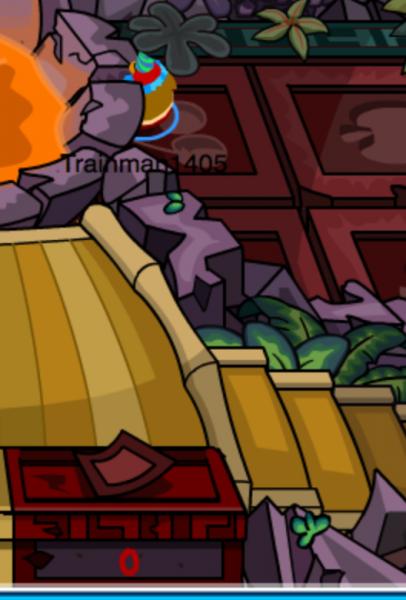 Getting all three backgrounds lets you get the Grape Bunch Costume.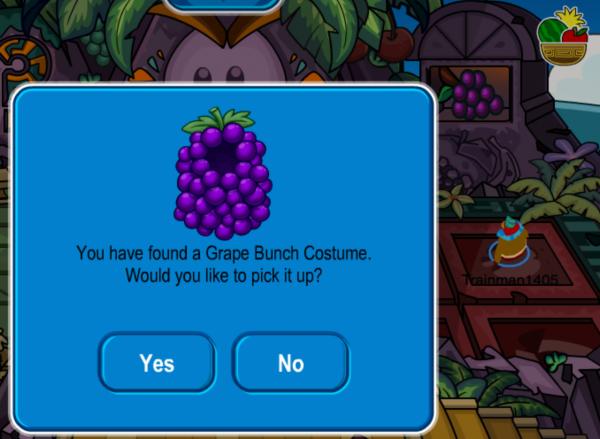 For the Scavenger Hunt, you need to get three fruits.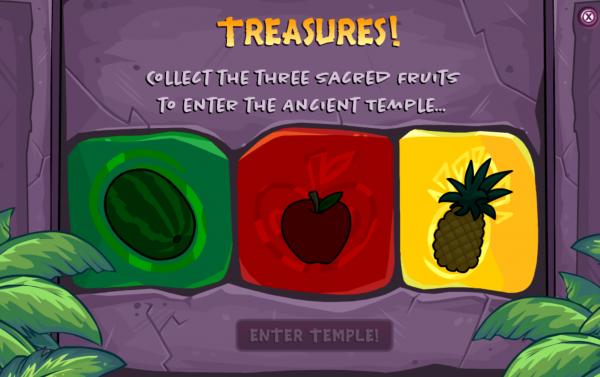 The watermelon can be found at the Dock.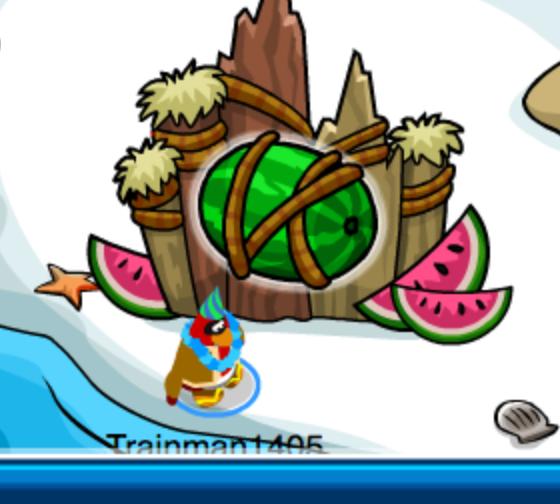 The Pineapple can be found at the Cove.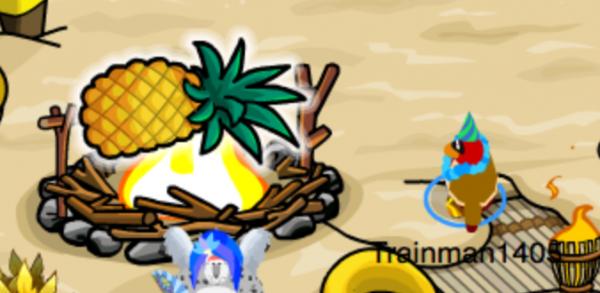 The Apple can be found at the Forest.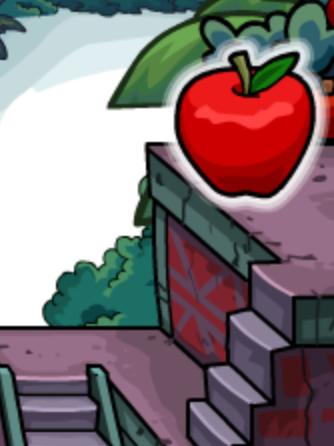 You  can then enter the inside of the temple at the Snow Forts. Follow the path.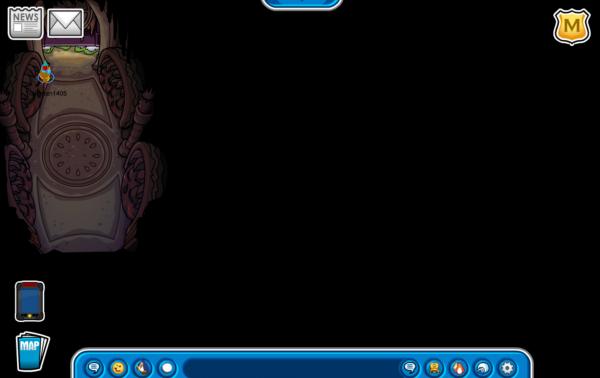 Continue following.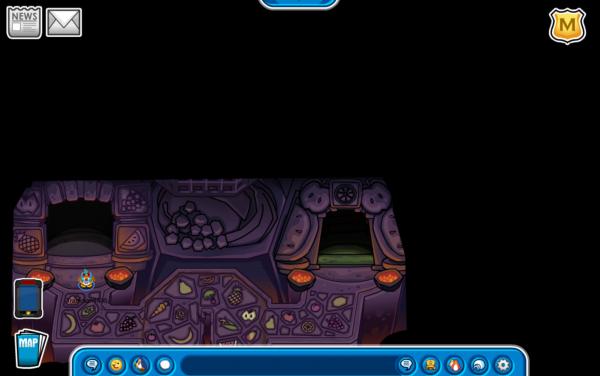 Wait for the cage to lift.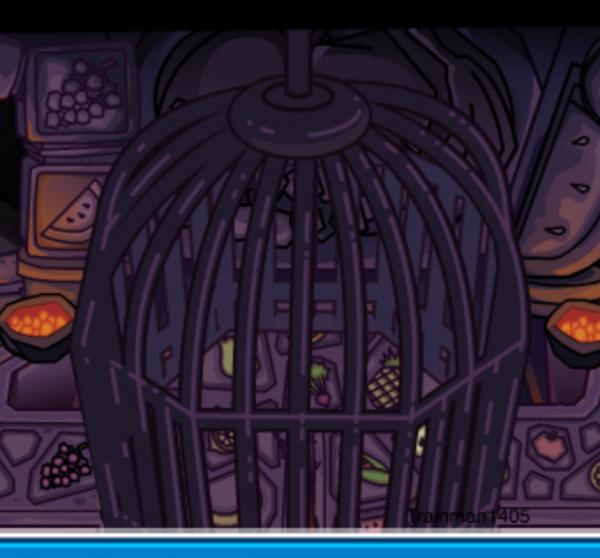 Throw snowballs at the targets.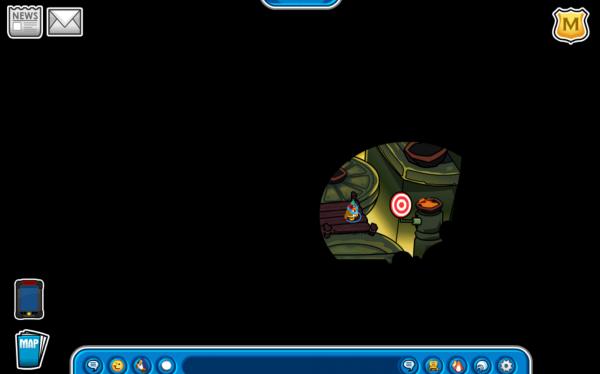 Your path will be lit.
Then waddle down this: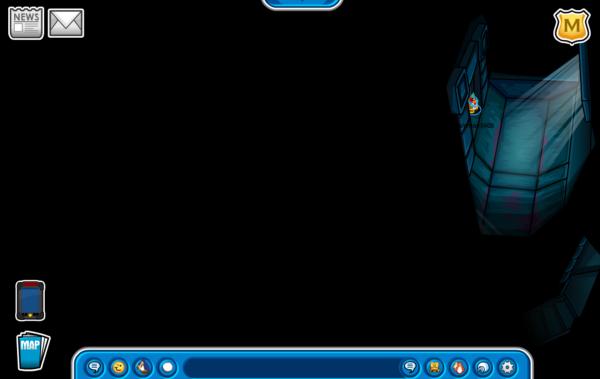 You'll then appear in the final room.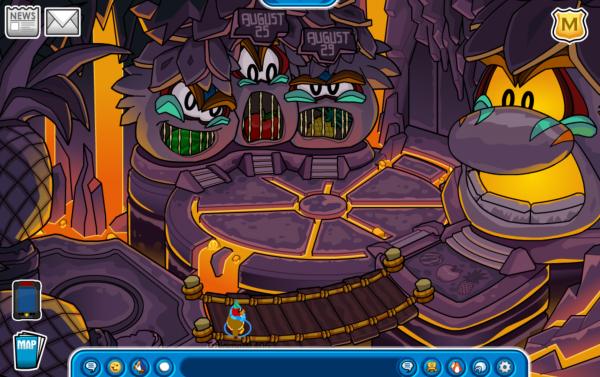 You can collect three different costumes here.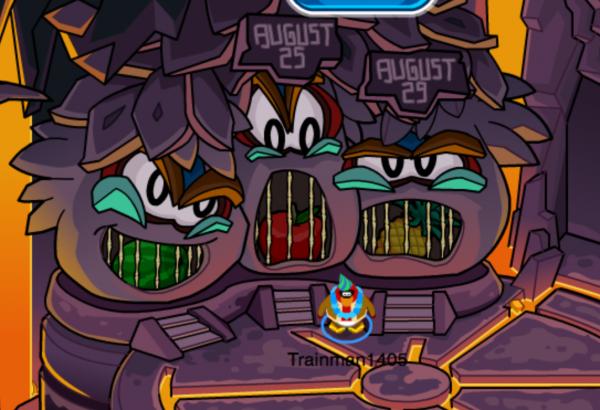 Finally, there is a catalogue to purchase items from.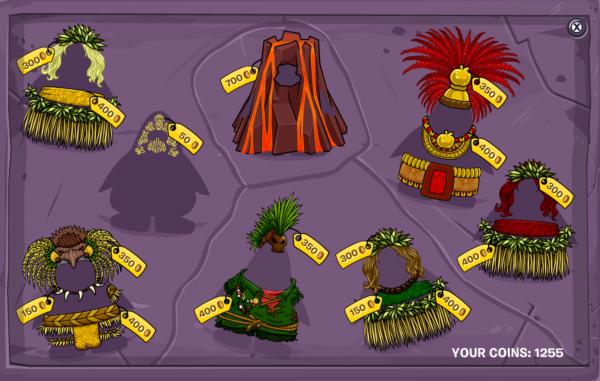 There are two cheats. Click the facial area of the Volcano Costume.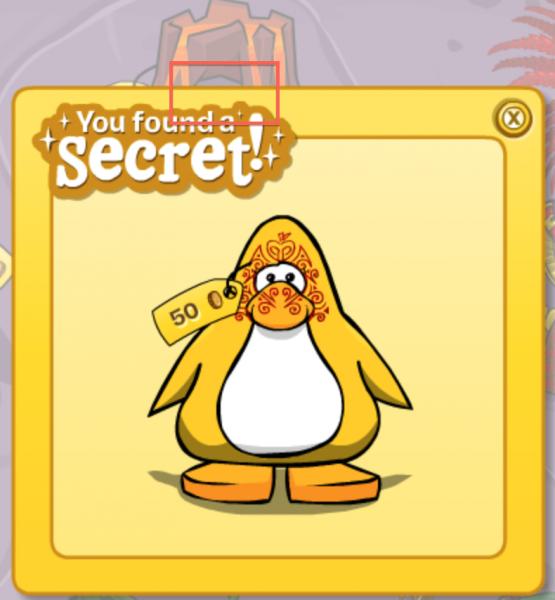 Click the dark dot.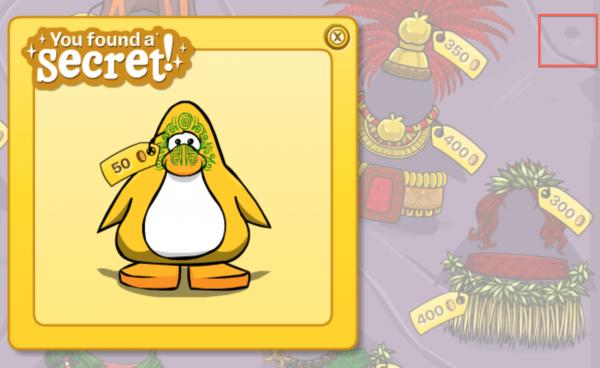 That's all for now! How are you liking the party?