Club Penguin Blog You Decide: Costume Item
Posted by Trainman1405 on July 24, 2012 under
Other Stuff
It's been a while since the Club Penguin Team published a 'You Decide' on the Club Penguin Blog, and so now there is one you can vote for! On the Club Penguin Blog there are three costume sketches. The Alien Costume, the Tree Costume, and the Pizza Costume.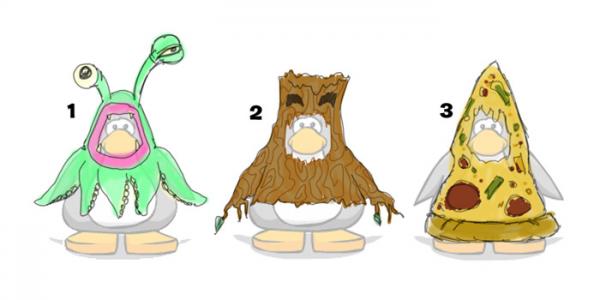 Then you can vote for which one you want in the poll on Club Penguin's main community page. As of right now the Pizza Costume is winning.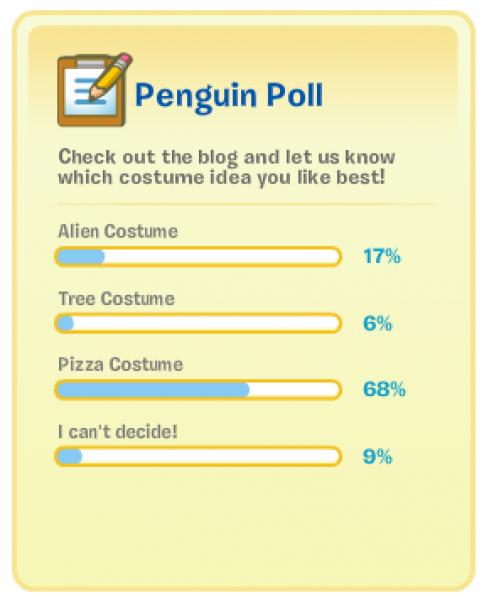 Which one are you voting for and why?