Club Penguin Ruby and the Ruby Stage Play Cheats April 2012
Posted by Trainman1405 on April 26, 2012 under
Free Item
Ruby and the Ruby has been rereleased at the Club Penguin Stage!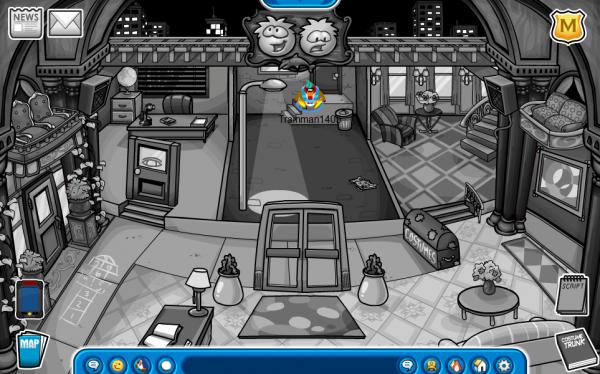 There is a new pin, the Round Ruby Pin.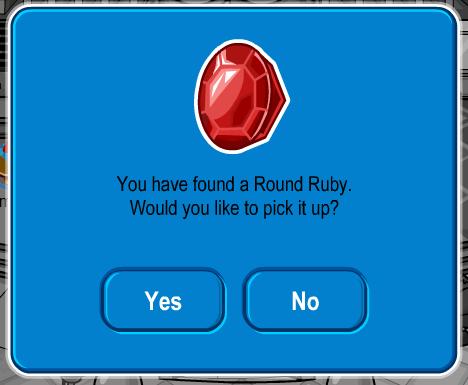 To get it, click these 8 objects (in the boxes below) in a certain order. The script gives it away.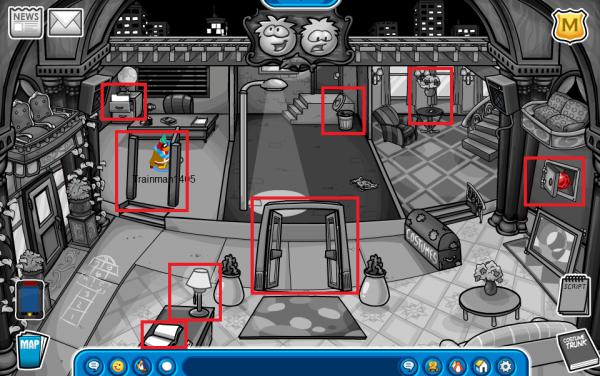 There is also a hidden item. It's the Dark Detective's Coat. Click the ||| above Ruby and the Ruby on the first page of the catalogue.