Club Penguin March 2012 Parent Update
Posted by Caldog9 on March 1, 2012 under
Uncategoried
Club Penguin have sent out their latest Parent Update, for March 2012. This month, the newsletter is based about sharing, caring, and being creative, online and offline.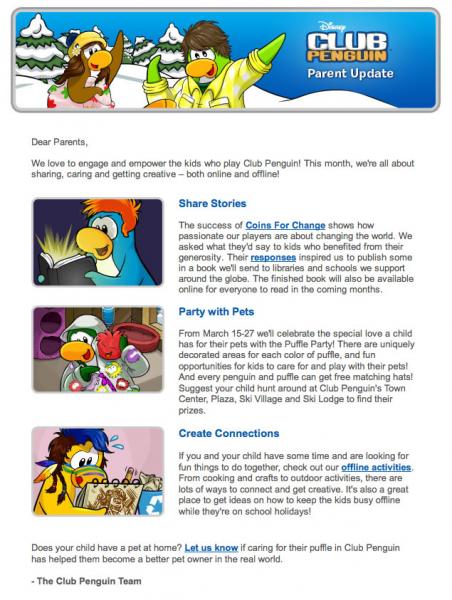 As the Parent Letter states, Club Penguin shall be sending out a book to libraries and schools that they support around the world, with our Coins For Change responses within. Also, the Puffle Party date has been confirmed. From March 15 – 27, you can hunt the rooms of Club Penguin for free matching hats that fit you and your puffle.
Are you excited for the fun-filled month ahead of us? Be sure to let us know in a comment.