Lots Coming for Members in July 2010
Posted by Tech163 on July 19, 2010 under
Preview
Lots of brand new things will be coming to Club Penguin, but for members only. Here are some of the things that will be coming: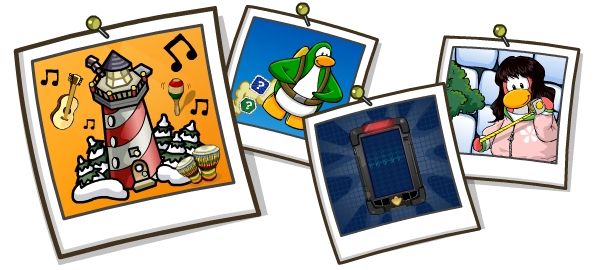 Music at the Lighthouse – Starting today, instruments will be available for purchase at the Lighthouse, so you will be able to play on the Lighthouse stage!
Better Igloos Catalog – In the new Better Igloos Catalogs, there will be features similar to the Penguin Style catalog's T-shirt builder, which will let you customize your igloo even more.
Spy Phone Updates – Member EPF agents will receive new field-ops with more spy phone games. There will be new elite gears to be redeemed with medals.
Earn Stamps – Although stamps will be available to everyone, members will have exclusive access to certain features. For example, some of the harder levels in many games will be available only to members. Games that will be changing due to this includes Jet Pack Adventure, Catchin' Waves, Thin Ice, Astro Barrier, and Aqua Grabber.
What do you think? I think the Club Penguin team is creating more and more stuff for members, while leaving non-members out of a lot of stuff. What do you think? Let me know!