Everyone who takes a survey on Bearville is being offered 1000 free bear bills! To take the survey, visit the old Build a Bearville homepage (here) and click "Take a Survey".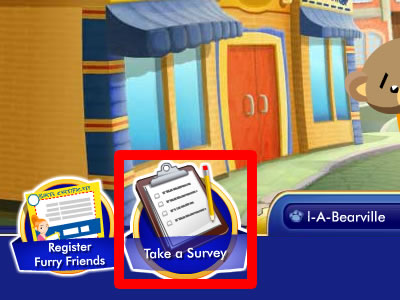 Now, fill the survey with your opinion of Build a Bearville. After all, that's the main point of the survey! This part is mostly self explanatory.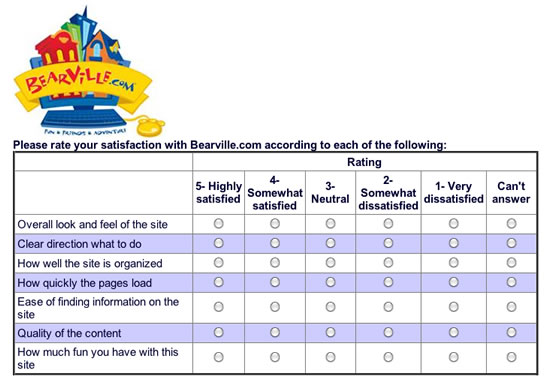 After you are done, you will be greeted with a code to receive 1000 Bear Bills. My code is 4CMD-Q6HR-3JZ9, but I'm not sure if they work multiple times.

Now, simply go inside Build a Bearville and redeem your 1000 free bear bills!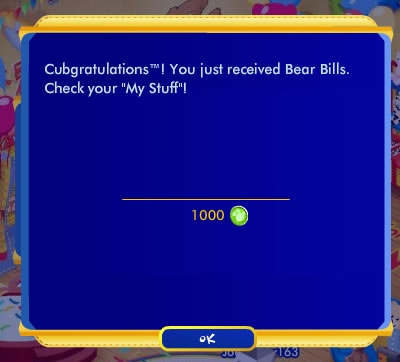 Well, that was really quick! I wish earning $1000 in real life was just as easy!